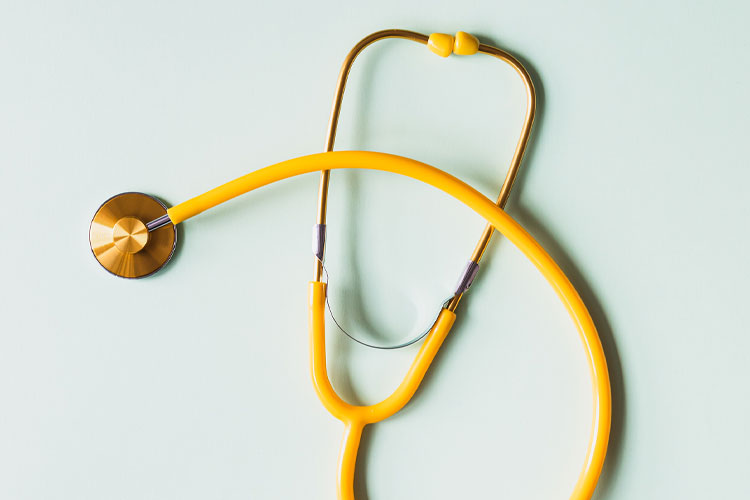 Category: Medical Marijuana in Mississippi
On January 25th, 2023, Mississippi made history when it sold its first medical marijuana product in Brookhaven. This momentous occasion marks a significant milestone in the state's journey toward providing patients with access to medical marijuana. For many people in Mississippi with a qualifying condition, this day has been a long time coming as they have been waiting for access to the Mississippi Medical Cannabis Program (MMCP) since 2020. 
The Positive Impact of Medical Marijuana on the Community
The sale of the first medical marijuana product in Brookhaven represents a major turning point for Mississippi. For years, patients suffering from debilitating medical conditions have been searching for alternative treatments to alleviate their symptoms. This milestone marks the beginning of a new era for the medical marijuana industry in Mississippi. With the sale of its first medical marijuana product, the state is on its way to becoming a leader in the market, providing patients with safe and effective access to medical cannabis.
Medical marijuana has had a profound and positive impact on communities across the country. For instance, medical marijuana has improved the quality of life for those with debilitating medical conditions, created new job opportunities, reduced the burden on the healthcare system, and positively impacted public safety. With its wide range of benefits, it's clear that medical marijuana has been a game-changer for communities and will continue to have a positive impact for years to come.
The Medicinal Benefits of Marijuana
Medical marijuana has changed how we view and treat chronic medical conditions. As medical marijuana continues to grow in popularity, it's important to look at the benefits of this new treatment option. Mississippi medical marijuana patients now have access to a wide range of products, including oils, tinctures, and edibles that can be tailored to each individual's needs. Some common benefits of medical marijuana include:
Reducing Seizures
Epilepsy affects nearly 65 million people worldwide and is often difficult to manage. This condition is a central nervous system disorder that causes seizures, which may be life-threatening. The exact cause of epilepsy is often unknown, but it may be due to various factors such as brain injury, stroke, brain infections, brain tumors, genetic factors, and developmental disorders.
Medical Marijuana has been shown to reduce the frequency and severity of seizures in patients with epilepsy, offering a much-needed alternative treatment option. Moreover, traditional epilepsy medications often come with a variety of side effects, such as fatigue, dizziness, blurred vision, and upset stomach. 
Managing Muscle Spasms
For the millions of people who suffer from muscle spasticity, medical marijuana may relieve the pain and discomfort caused by muscle spasms. Moreover, medical marijuana helps reduce muscle inflammation, which may provide improved mobility and flexibility. For Mississippi medical marijuana patients with multiple sclerosis or spinal cord injuries, medical marijuana may significantly reduce muscle spasms, allowing them to live more productive and fulfilling lives.
Improving Sleep
Chronic pain, stress, and mental health conditions such as post-traumatic stress disorder (PTSD) can make it challenging to get a good night's sleep. However, medical marijuana has been found to be a safe and effective sleeping aid. By improving the body's endocannabinoid system, medical marijuana can help patients sleep better at night, allowing them to wake up feeling well-rested and energized.
Treating Cancer
Medical marijuana has been shown to be an effective treatment option for managing the symptoms associated with cancer and cancer treatments. Studies have found that compounds in marijuana, such as THC and CBD, have significant medicinal properties that may help alleviate symptoms such as pain, nausea, and vomiting. These symptoms are commonly experienced by cancer patients undergoing chemotherapy and other treatments.
Overcoming Stigma and Breaking Barriers
Overcoming the stigma of medical marijuana and breaking its barriers has been a substantial challenge, particularly for states like Mississippi, where medical cannabis has been recently legalized. Despite its well-known benefits, many people still associate medical marijuana with recreational drug use and view it as a dangerous substance. This stigma has been a significant barrier to its legalization and acceptance by the wider public.
However, with the recent legalization of medical marijuana in Mississippi, the perception of the drug is beginning to change. As more people become aware of the benefits of medical marijuana and its positive impact on the community, the stigma will likely continue to fade, and access to medical marijuana will become more widely accepted. As a result, considerable healthcare outcomes can be achieved by providing patients access to medical marijuana products. With the sale of the first medical cannabis product in Mississippi, we are one step closer to making this a reality.
Discover Your Path to Better Health With TruReleafMD
TruReleafMD is proud to be part of the medical marijuana community in Mississippi and looks forward to providing patients with access to products that can help improve their quality of life. If you live in Mississippi and have a qualifying medical condition, we can help you find the right product to improve your health outcomes. To learn more about Mississippi medical marijuana or determine if you qualify for a medical marijuana card, contact us today to schedule a meeting with one of our licensed Mississippi medical marijuana doctors.